---
Romex (NM-B) and THHN are the two most common cable types used in residential and commercial wiring. Confusingly, NM-B wire is not very different from THHN wire as far as construction is concerned.
THHN is a cable with a single thermoplastic high heat resistant nylon wire, while NM-B wire is a sheathed cable with multiple conductors.
The conductors within NM-B wire are either insulated or uninsulated, and the former is actually THHN, which often leads to confusion between the two types of cable.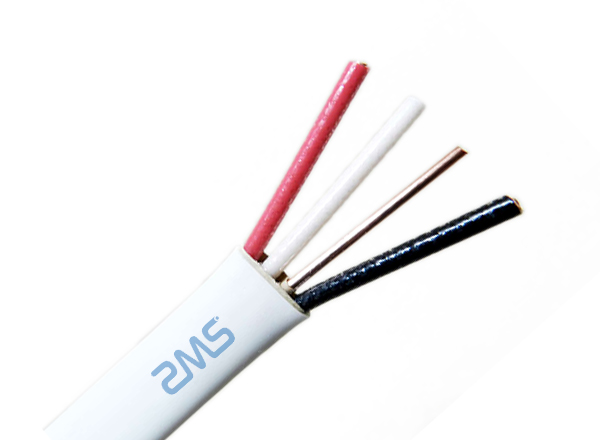 What is Romex NM-B wire?
NM-B is a non-metallic sheathed cable that is designed with residential applications in mind. It is available in sizes ranging from 6 to 12 AWG, with different codes for each color, and has multiple conductors, both insulated and uninsulated. The cable has a voltage rating of 600 volts and a temperature rating of 90 degrees Celsius in dry conditions. The cable has standard PVC insulation.
"Romex" is a brand name for non-metallic sheathed cables, specifically manufactured by Southwire, Inc. in the United States. While this company does not produce all NM-B wire, Romex has become a generic term pointing to this non-metallic wire used in digital presses such as Xerox.
NM-B wire is never used outside. Indoors, its primary applications are switches, lighting fixtures, and electronic appliances. It is also a common choice for interior walls.
NM-B wiring can also be used in some rougher home applications, such as garages, but in these cases, they should be protected by conduit, which brings us to the next problem.
This cable is not actually durable and should be protected by connectors at both ends.
Can NM-B wire be run in conduit?
Despite existing stereotypes, NM-B wire can be run in conduit without any potential problems.
In fact, Article 334 of the National Electrical Code actively encourages NM-B wire to be run in conduit in case protection from mechanical damage is needed. The conduit used for NM-B wire should be precisely sized so that the cable will not be damaged.
Why is Romex banned in Illinois?
As the most popular type of home wiring in most of the United States, Romex is not allowed in local legislation in most parts of Illinois.
The reason for not using NM-B wire has a lot to do with bureaucracy.
Check with your local county government to make sure the exact rules around Romex are in place.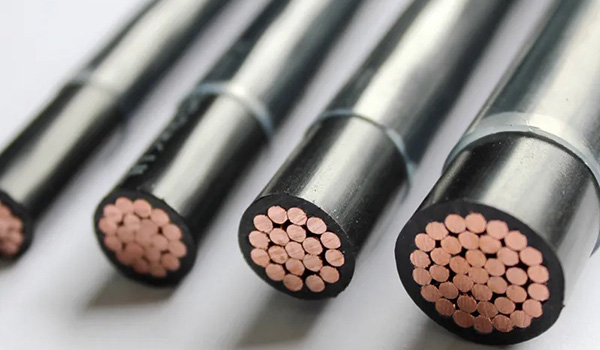 What about the THHN line? How is it different?
Unlike Romex, THHN is a wire that has only one conductor. It is a thermoplastic nylon wire that offers superior heat resistance.
While NM-B wire is reserved for residential applications, THHN wire is often used in industrial and office environments as well, thanks to the fact that vandal-resistant nylon is one of its key components.
This cable is also rated at 600 volts and has a temperature rating of 90°C in dry conditions and 75°C in wet conditions.
It is worth noting that if you take two household cables with similar ratings, THHN may have higher heat resistance simply because of its nylon covering.
THHN is used to supply power to buildings for lights, electrical outlets, water heaters, chiller systems, garbage disposals, garages, and basements.
THHN is rarely used outdoors for home applications, but it can be used if it has a UF-B jacket or if it has a dual THHN/THWN rating and is used for plumbing.
Where do I choose one over the other?
Your regular branch wiring will probably use Romex wire.
It is more stable and easier to run Romex wire in the wall.
On average, NM-B wire is finer to handle, and you need to take that into account when installing it.
Assuming you need a single wire to choose THHN. if your installation requires a multi-conductor wire, choose NM-B.
Always compare prices. In some of the harsher home applications, such as basements and garages, you may be able to run NM-B wire in the conduit, but it may be cheaper to just use THHN.
Check with your professional electrician to see if you can run NM-B wire without conduit and just fasten it to the wall.
If you are in Illinois, choose THHN or another household wiring for your application, or check with your local government for more information.
If your application is exposed to high heat, be sure to choose THHN. if water and moisture are involved, use a double rating of THHN, THWN.
For outdoor home applications, use THHN with UF-B jacketing or THHN/THWN in conduit. never use NM-B wire outdoors.